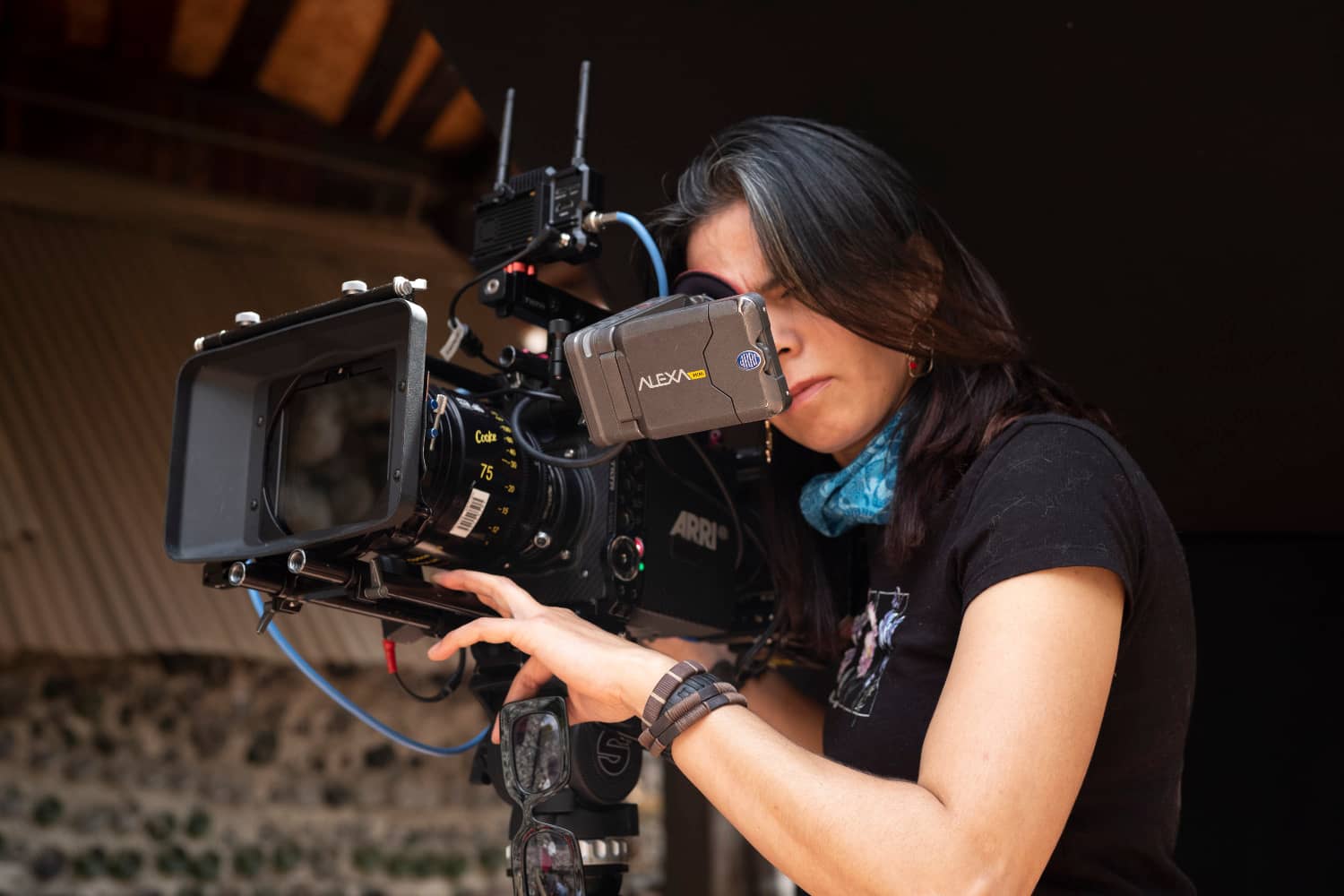 Award-winning cinematographer based in Los Angeles, USA. Her first feature, Bangkok's Fear (2015), was directed and shot by herself in Thailand, was praised for its cinematography in the Creative International Film Festival. Morvarid has most recently lensed the feature film Guillotine, directed by Ray IzadMehr in Los Angeles. In camera department, she had the opportunity to work with recognized actors such as Will Smith, Mary Elizabeth Winstead, Clive Owen, John Malkovich, Mark Wahlberg, John Krasinski, Wagner Moura, among others.
She has worked on several highly successful films including Gemini Man, Mile 22, and Sundance / Cannes winning film Cemetery of Splendor. She has also filmed numerous shows including Amazon's Tom Clancy's Jack Ryan (three-time Emmy nominee), Netflix's Narcos (three-time Emmy-nominee), Apple Tv's new series Echo 3, The Amazing Race(15-time Emmy winner), Locked Up Abroad, and numerous specials for National Geographic and Discovery Channel. She worked with many of Hollywood's most celebrated filmmakers including Oscar winner Ang Lee, Apichatpong Weerasethakul, Peter Berg, David Whitney, Phil Abraham, Andrew Bernstein, Dennie Gordon, and Peter Webber.
With over twenty years of experience in the film industry, Morvarid's work has screened at international film festivals such as London EALING, BIFF, BFI LONDON, BYRON BAY, GLASGOW, GUKIFF, Seoul Guro International Film Festival. Morvarid travels extensively for her work on feature films in East Asia, Europe, United Kingdom, Middle East, Africa, South and North America, she is passionate about finding the next great story to tell.